About Us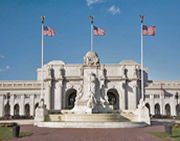 RHDC International (Red Hot Document Company) is the largest document legalization, export Letter of Credit and Document Preparation Company in the United States. RHDC has been serving freight forwarders and exporters for over 35 years with offices in major export cities in the U.S. We are able to certify/legalize your documents at the correct consular jurisdiction regardless of origin or destination, saving you both time and money.

RHDC is now serving its Middle Eastern customers with an office in Dubai, UAE to offer local clients Document Attestation Services directly from the USA. We offer our customers a proven system combining a sophisticated tracking network with highly experienced and trained professionals who are focused on providing the shortest possible turnaround on ATTESTATION requests. RHDC INTERNATIONAL document attestation service is reliable, fast and less expensive while remaining dedicated to the highest business standards. We strive to provide the best and most customer-friendly service delivery.

We provide:

Notary, State Department, Secretary of State, U.S. Commerce Department Certification and Attestation from the U.A.E. Embassy in Washington D.C.

In addition, we provide the following services to exporters and freight forwarders:

• A full service Letters of Credit document preparation department.
• Legalization of All personal and Business Documents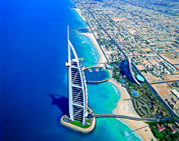 RHDC will give you the best price and quickest turnaround versus any of our competitors. Our price list is "all inclusive"; there are no hidden costs.

Our staff is highly passionate in their work, equipped with the latest technology to achieve client satisfaction.



• More than 35 years of experience.
• Free Pickup and Delivery all over UAE.
• Faster, better, reliable and hassle free services.
• Your trustworthy partner.
• Efficient and well trained staff.
• Excellent Customer Support.